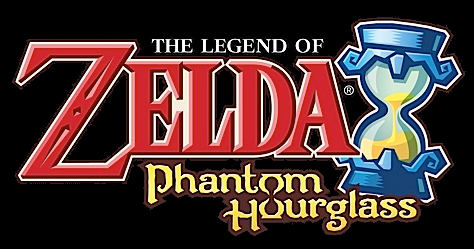 The Legend of Zelda: Phantom Hourglass is the first Zelda game released for the Nintendo DS.
Phantom Hourglass is a direct sequel to The Wind Waker, and takes place shortly after the other game ends. The plot centers around Link sailing in new waters in order to rescue Tetra from evil forces. His journey includes teaming up with Captain Linebeck and his ship in search of the Spirits of Wisdom, Courage, and Power.
Phantom Hourglass is specifically designed to take advantage of the Nintendo DS's many features, such as the touch screen and stylus, the folding clamshell design (folding the DS shut is a solution to one of the puzzles), and the microphone. Like other Zelda games for the Gameboy Advance, Phantom Hourglass includes multiplayer battle modes in addition to the standard one-player game.
In March of 2009, Nintendo announced a sequel to this game called Spirit Tracks. Spirit Tracks will have graphics and game play similar to Phantom Hourglass, but will be replaced with a train instead of boats. I personally find it interesting to see the Zelda franchise finally move into the steam era. Spirit Tracks is rumored to be released in late 2009.
Japanese Release Date: June 23, 2007
North American Release Date: October 1, 2007
European Release Date: October 13, 2007
Korean Release Date: April 3, 2008
Features

This is the English instruction manual for the game, in PDF format. This link is from the Nintendo website and is hosted on their servers. To go to their main manual page, click here. I recommend using Foxit Reader to read the PDF file. It's much faster than Adobe Reader.

Official art pictures for Phantom Hourglass.